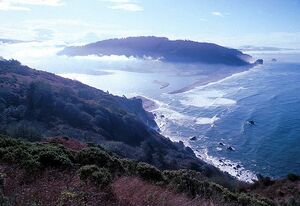 An estuary is an inlet of the sea at the lower end of a river. Estuaries usually are home to three-fifths of the population in the world.
Appearance
Edit
Estuaries usually hit the against the shore of many places. Estuaries can be seen in the hotter areas of North America. Miami has many estuaries that hit the shore of their beaches.
From Latin word aestaurium which means "marsh or opening".
Ad blocker interference detected!
Wikia is a free-to-use site that makes money from advertising. We have a modified experience for viewers using ad blockers

Wikia is not accessible if you've made further modifications. Remove the custom ad blocker rule(s) and the page will load as expected.